Senior Member
Join Date: Apr 2009
Posts: 864
cap and ball pistol pics?
---
guys, I was wondering if some of you would be willing to post some pics of your C&B pistol also some of the cylinder conversions to compare the difference between the Krist and R&D cylinder conversions. Can we see some of the colts and the remmies?

thanks guys looking forward to the gun porn ;D

also does anyone have a pic of the remington 58 revolver carbine? how well does it work with the cylinder conversion?
---
H&R/NEF 10, 12,16 20 28 ,410 .243 45 357 45lc. 1919a4, uzi, sten mK 2,3,5 M2HB, 1917a1, ak74(2) amd 65, RPK (2) 11 aks and 50 other guns....
Senior Member
Join Date: Dec 2002
Location: marshall nc
Posts: 739
Re: cap and ball pistol pics?
---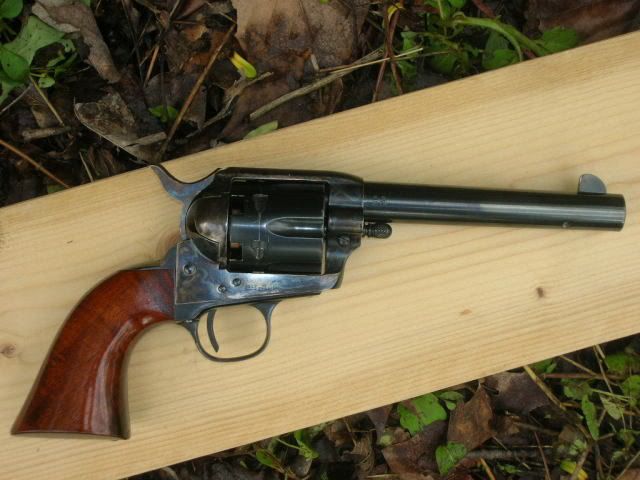 Here is a nice cap and ball pistol. A Uberti Cattleman. I removed the ejection assembly, of no use on this gun.
---
Aim small don't miss.