Discussion Starter
•
#1
•
It was an interesting day at the range today. The range had been closed for the past 3
weeks because of the fire they had in Dulzura. I saw several burned out homes with
nothing left but the chimney and the foundation.
There were acres and acres of
total "moonscape". Nothing but dirt and ashes. Luckily the range had no damage to
speak of. They were without power, water and phone for the past couple of weeks.
Anyway, I had loaded up a bunch of 223 ammo to try out in my 223 bull Handi. I
Was using various bullets from 45 grains to 55 grains with Varget and IMR 4895.
I put around 150 rounds through the Handi today. It seemed to prefer the Sierra
45 grain Varminter with 26 grains of IMR 4895.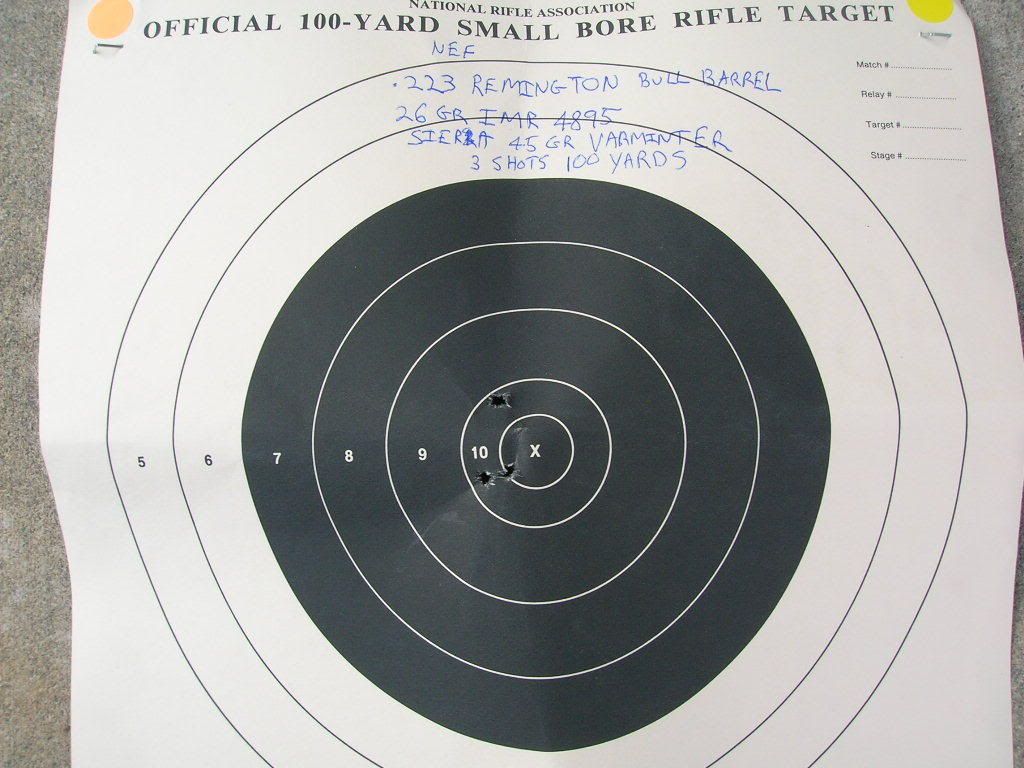 The bullets I tried were Hornady 50 gr V-Max, Hornady 53 gr match hp, Midway 55 gr
Dogtown sp, Remington 45 gr sp, Winchester 50 gr pp, and the Sierra 45 gr Varminter. It
seems like I have always had good results loading the 223 Remington using IMR 4895. I have
never had good results with any ball powder. I know a lot of people have, I haven't. Towards
the end of the day the Handi was coming unlatched when after I fired it. Time for a thorough
cleaning of the latch area. Both of the powders I was using today (Varget and IMR 4895) burned
extremely clean. I looked down the bore at the end of the day and it looked like I had just cleaned it!
I plan on fine tuning that one load of IMR 4895 and the Sierra 45 gr Varminter.
One of the interesting things that happened today was I was firing the Handi and I look over
to the guy a couple of lanes down from me and I take a double take at what he is getting
setup to fire.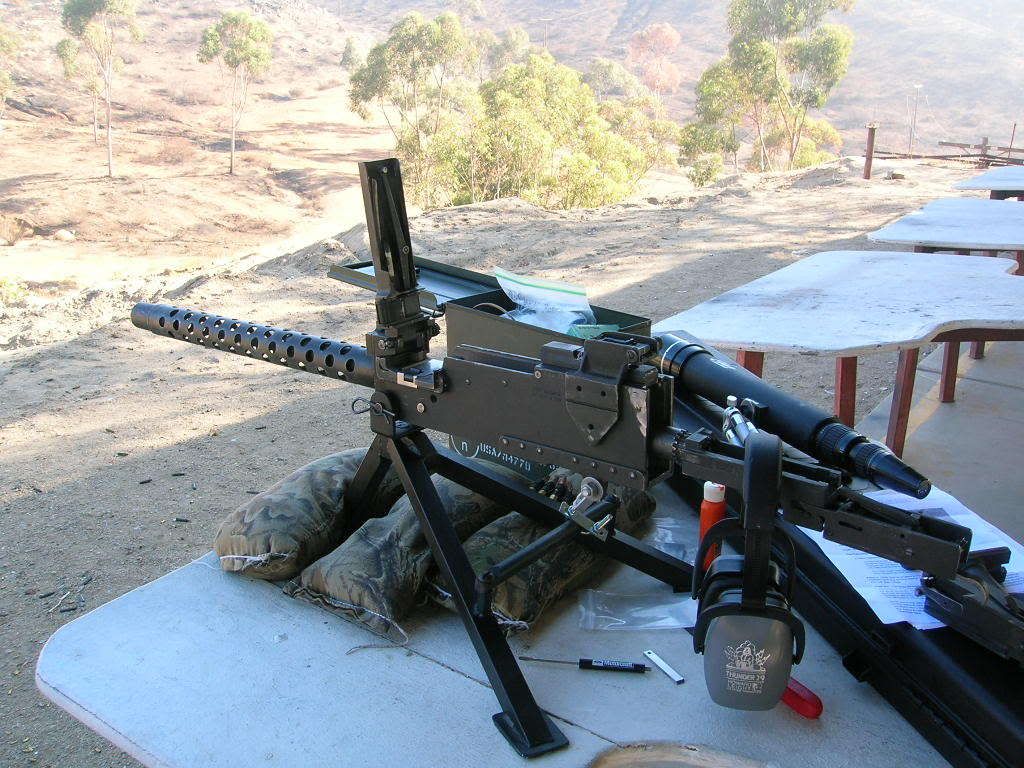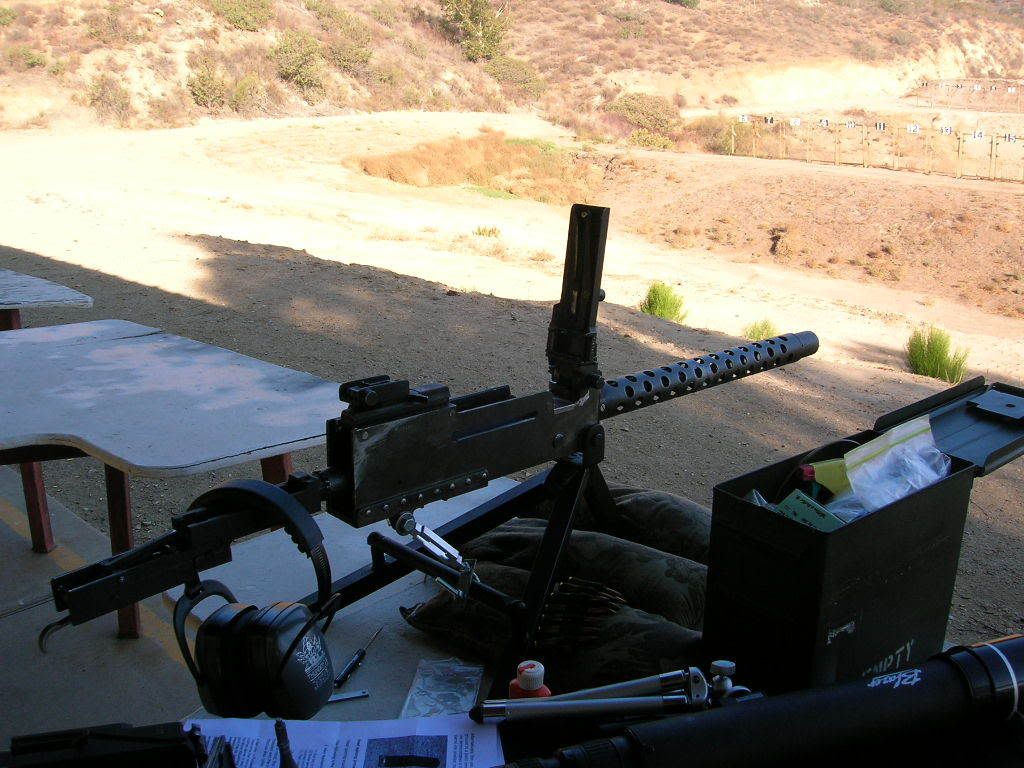 It was a 30 caliber belt fed Browning Machine gun! It wasn't full auto, only semi auto.
I was talking to the guy for a few minutes. He paid around $700 for it and plans to
restore it. It was pretty damn cool that's for sure! ;D He had it rocking pretty good
later in the morning, even if it only was semi auto it was bad!
Robert