Discussion Starter
·
#1
·
well i just got me one of them did-ya-dial cameras(digital) so i took it shooting with me today.
well i was nearing the end of my load development .the bullet i use in my 30-06 handi is the 165 hornady sst so i have two boxes of them , so i had to try them in the 308 . well i use IMR 4064 powder and being that i had about 4lbs left of bl-c2 i tried it too. well the bl-c2 didn't do well , i mean it was terrible at 50 yards it wouldn't even stay on a sheet of copying paper so scratch that . but the 4064 did very well . the load i ended up staying with is 43.8 grains of IMR 4064 in a prepped winchester case all under a 165 grain hornady sst. the groups i got where quite good . take a look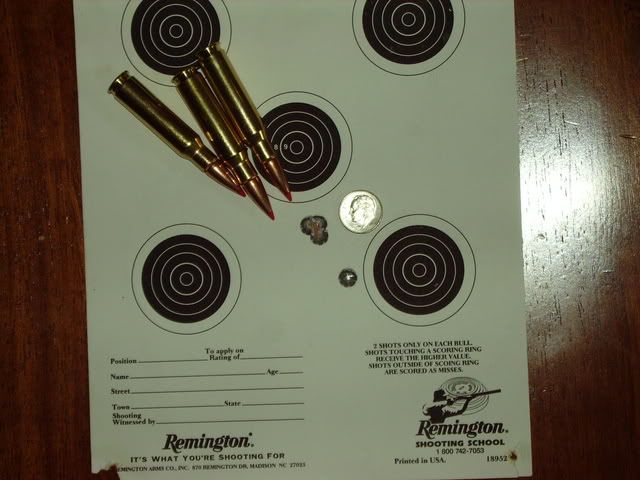 the hole in the lower right was a sighter shot , i had just put on a new scope . now granted it is just a three shot group but hey if a deer takes more then three of these to kill it i'm going to stop hunting.
oh and here's a pic of camiel (my 308)