Discussion Starter
·
#1
·
Took out the Handi this morning to see if I could get my new load to shoot a little better. I am working with the following recipe:
Sierra BlitzKing 55gr, 23.3.grains of H322, Winchester brass, CCI 400 Primers
In March I was averaging 1" groups. It was kind of a windy then and I wanted to see if I could close it a little bit on a calmer day. This morning was pretty calm and I managed to average .75 with two groups that were just under 5/8". I was impressed.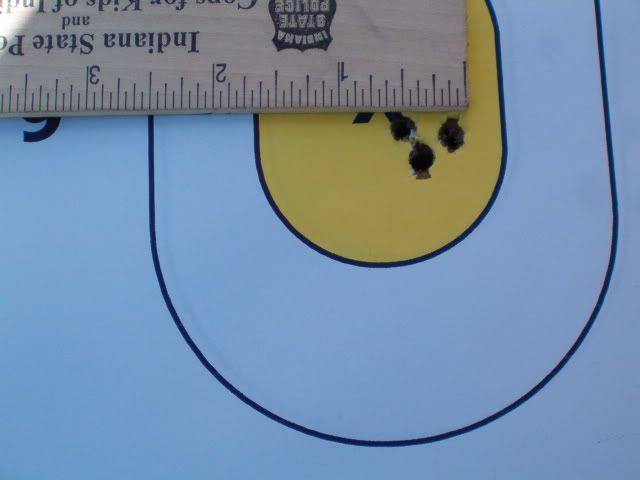 I have found the H322 to have a better pressure curve in different atmoshperic conditions compared to the H335. I had ablsolutely no stuck cases with this load and I am excited to see what it does with the critters.
Have any of you guys with the handis noticed that your weapon shoots better with a barrel that is a little dirty? I have. With a clean barrel, the shot placement is off by 1/2-3/4" then when it get a little fouled, they really come together and stay consistent.