Discussion Starter
·
#1
·
Took this cow elk last weekend using my Bisley 41 magnum & a 250 WFN slug with 9.2 grs of Unique, haven't had time to run it over the clock but its probably running about 1100 fps, perhaps a little less.
My shot was 74 yds, lasered after she was down. The shot went through both shoulders & exited the offside & typical of cast slugs you could eat the bullet hole. Of the 27 elk I've taken this one was the largest, we figured her on the hoof at about 700 lbs, bigger than many bulls.
Additional power wouldn't have changed anything except produce more recoil, this usually reduces accuracy for most of us, some sixgunners are recoil proof. When I was younger I thought I was, I can still shoot the monster loads but in 45 years of taking big game with sixguns I've yet to recover a cast bullet.
This cow never took a single step, she just dropped on her brisket, her head came up & I walked down & gave her a finisher.
This was a cull hunt on private land, something I've never done before except in Africa but in Africa many of the ranches are bigger than many counties here in the states.
A very large cow elk, I weigh 280 lbs, she's slightly bigger!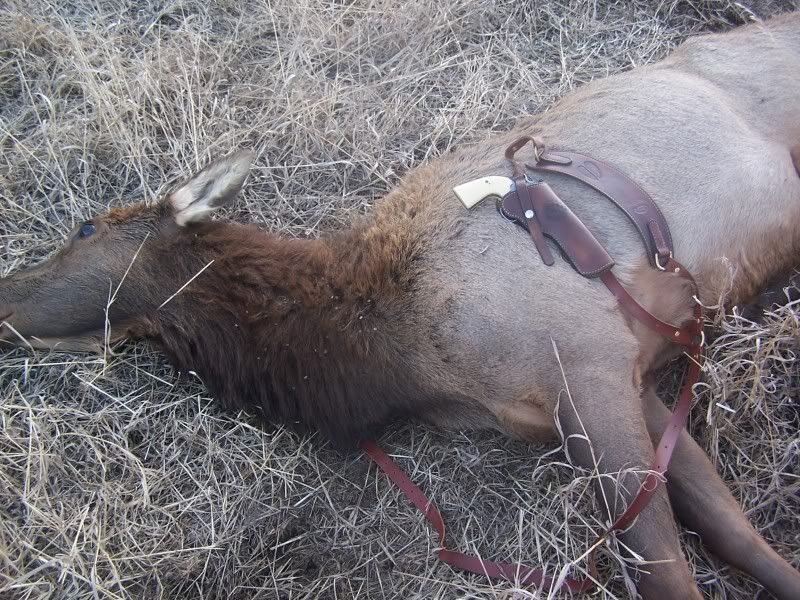 Lots of lung damage & zero tracking. ;D
The offside shoulder showing the exit of the 250 gr WFN.
The great 41 magnum Bisley & my ever present walking stick, the stocks are Holly that I make & the shoulder rig is the Northwest Hunter by Mike Barranti.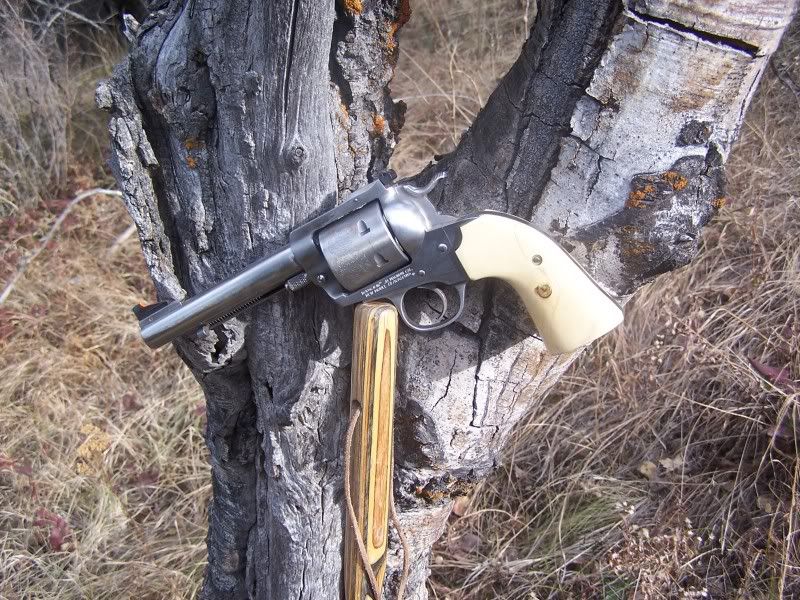 Dick