Discussion Starter
·
#1
·
Decided to keep this rifle for a while. No longer available!
I have this rifle for sale/trade locally as well as on another forum. Per Graybeard rules, first "I'll take it" gets it.
This is a beautiful Ruger M77 VT (Varmint/Target) rifle in .308 caliber. I bought this rifle from a friend in unused condition about 5 years ago. I shot enough milsurp ball ammo through it for the break in of the barrel (50-60 rounds) and haven't shot it since. I did manage to get a light, zig-zag scratch on the side of the buttstock during this process, but other than that, it's flawless. I can't get a decent picture of this to show, but it's not bad at all.
During the break-in process, this rifle shot no less than 1MOA from a benched position with the milsurp ammo. I never worked up a load for it, but I'm sure it will shoot great if fed the proper diet. I had zero problems with this rifle. Sling and scope in the picture are not available for sale or trade.
Specs: Barrel is 26" semi-heavy contour in 1:10 twist with a recessed target crown and is fully floated. All hardware is stainless in Ruger's "Target Gray" finish and is flawless. Action is Mauser style with a 3-position safety switch on the bolt (fire, safe but action works, safe but locks action). Target is fully adjustable and is currently set with zero creep and zero overtravel and a very light pull (not sure of actual weight). It's set up more for bench shooting than field shooting. It has an internal box magazine with a capacity of 4+1 and a hinged floor plate for quick unloading. Matching Ruger rings are included and mount directly to the receiver. Stock is brown laminate and "target" style with a straight comb and a wide forend. Length of pull is advertised at 13.5". Overall rifle length is 46" and is advertised to weigh 9.25lbs empty. MSRP on this rifle is $979.00.
I would LOVE to keep this rifle, but I don't shoot it and am needing to free up some cash for the holiday season. I am open to partial trades where cash is included. My trade interests are (not in any particular order):
- Stainless Steel 26" Encore Rifle Barrel in .308
- Stainless Steel Carbine-length Contender Barrels in 22LR, 22WMR (mag), 357Mag/Max, 44Mag, 45LC (may be open to others depending on caliber)
- Stainless Steel Contender Pistol Barrels (bull, 10-14 inch length) in 22LR, 22WMR (mag), possibly 357Mag
- Pocket-sized handgun in .380 caliber. I really like the Kahr P380 but may be open to others of similar size and quality.
CASH price is $700 OBO face-to-face in southern Indiana. Otherwise, shipping fees to your FFL will need to be discussed.
PICTURES: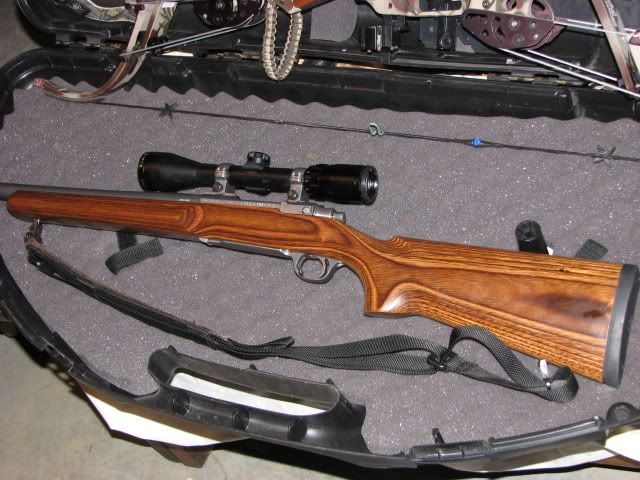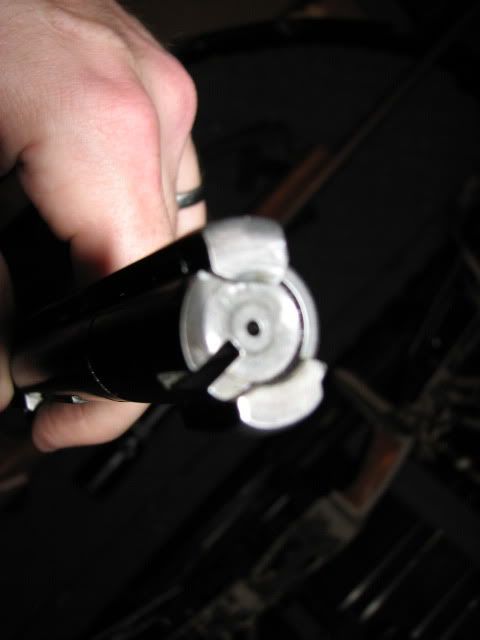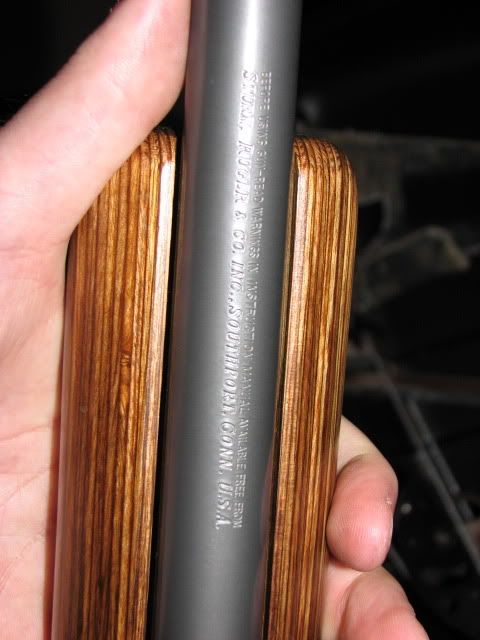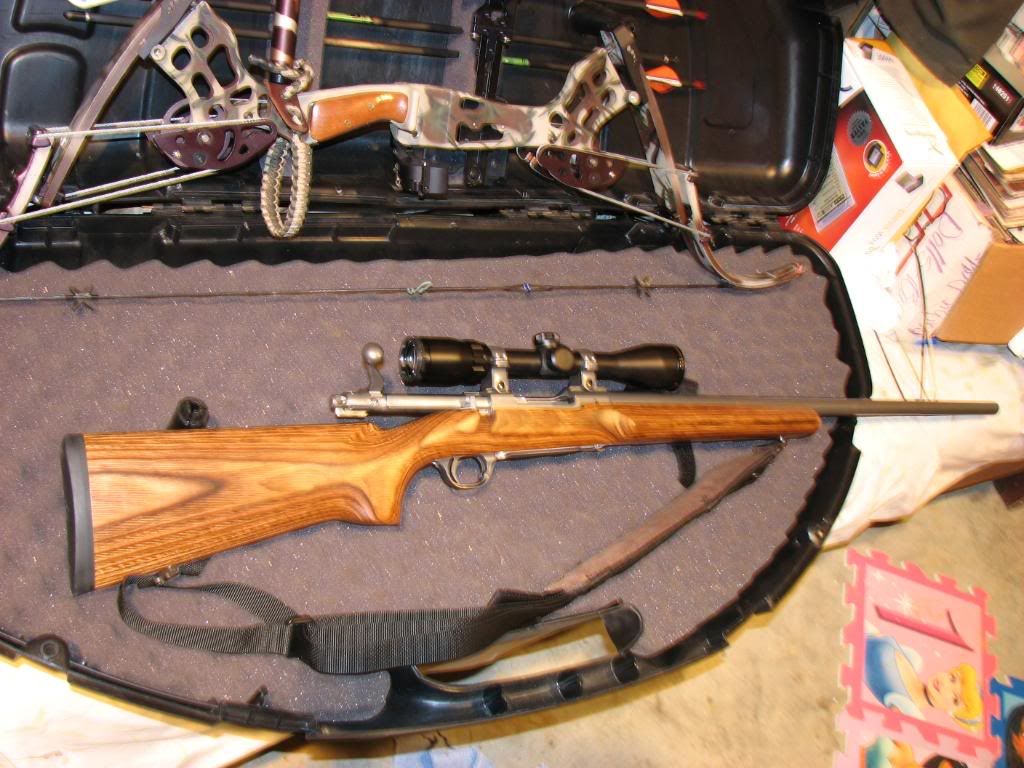 And the best pic I can get of the scratch: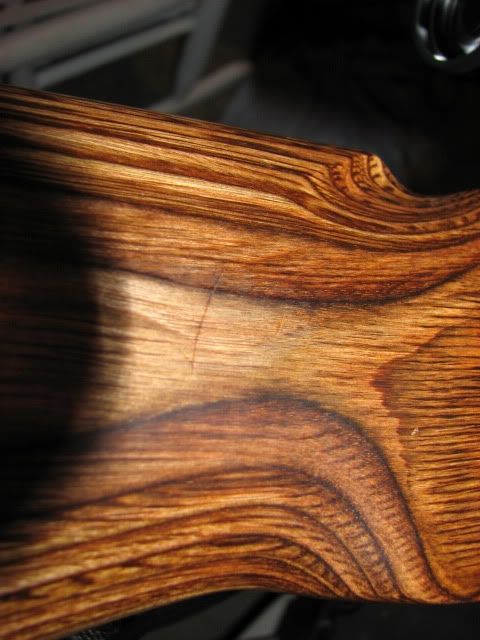 Thanks for looking!