Discussion Starter
•
#1
•
Bought this about a year ago used and I have shot it maybe 17 times which was just to just site it in. It is set up as a hog gun shooting 175 gr. dead on at 25 yds. & 1/4" hi @ 50 yds. & dead on @ 100 yds. I taped the load trajectory on the stock. The stock also has a few minor scratches as does the barrel. The barrel is 22 in. & the bore of this rifle is in excellent condition & I was shooting about 2" @ 100 yds with cheap factory ammo.
As you see in the picture it has a Weaver 2-10 power scope on it. Its already sighted in so I'll price it with it & without it.
The sling is not included
. Also the hammer has been trimmed to clear the scope & has a hammer extension but the extension is a little loose for some reason. Price for the rifle just like in the picture without the sling is $268.00 FTF. Without the scope & rings its $185.00. FTF.
Might trade if you have a TC Contender rifle barrel in 30-30 or 7-30 Waters. My email is
[email protected]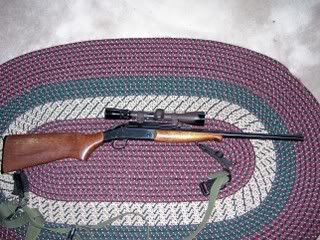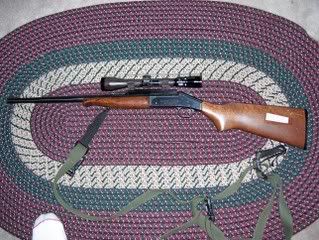 IMG]http://i30.photobucket.com/albums/c333/Lives2hunt/LeftRec.jpg[/IMG]