Discussion Starter
•
#1
•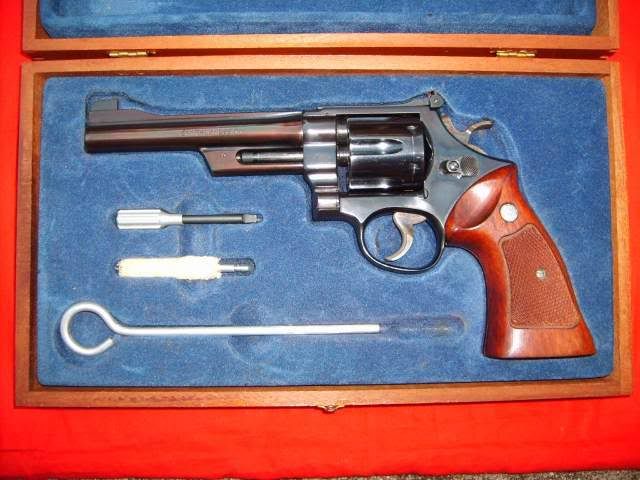 I was looking on Smith and Wesson's website and noticed a line of revolvers
they sell called the "Classics." The had a model 29 44 Mag, but no model 27!
I would bet that if Smith and Wesson were to bring back the model 27 that
they couldn't keep up with the demand for it. Come on Smith and Wesson!
What are you waiting for? The model 27 has to be one of the best 357's
ever made in my humble opinion. The only change I would want to the
original would be a red ramp front and a white outline rear sites. No rubber
or plastic grips either! Wood target grips like the ones pictured only!
What say you guys?
Robert