Discussion Starter
•
#1
•
Hey Guys:
Just thought I would show you some pics I have of tmy 338-06 that Wayne of Orengunsmithing did for me.I think Wayne does excellent work and highly recommend him to anyone wanting some quality work done for our Handi's.
As most here know...Quickdtoo and myself settled on having this caliber done from a 25-06 Ultra Barrel......I asked for the cartridge nomenclature filed off and the new caliber engraved in it's place.....heck Wayne went quite a bit further with mine...he not only did that...but removed all the warning's stamped and everything else as well...then he bead blasted it and rebluded it...and then remarked the barrel...the finish is a really nice smooth even coating as hopefully you can see in the pictures.He charges only $50.00 for this service...which I think adds a truely custom look to our guns...
I have my Leupold VX-1 4 x 12 on it..sitting in the Leupold QRW's...all boresighted cleaned and polished...and I am working up several handloads and have some Weatherby Factory ammo on hand to shoot as well...and I hope to try it out this week ...provided we get the much anticipated cool off on Thursday...keep your fingers crossed
So.... for your viewing pleasure..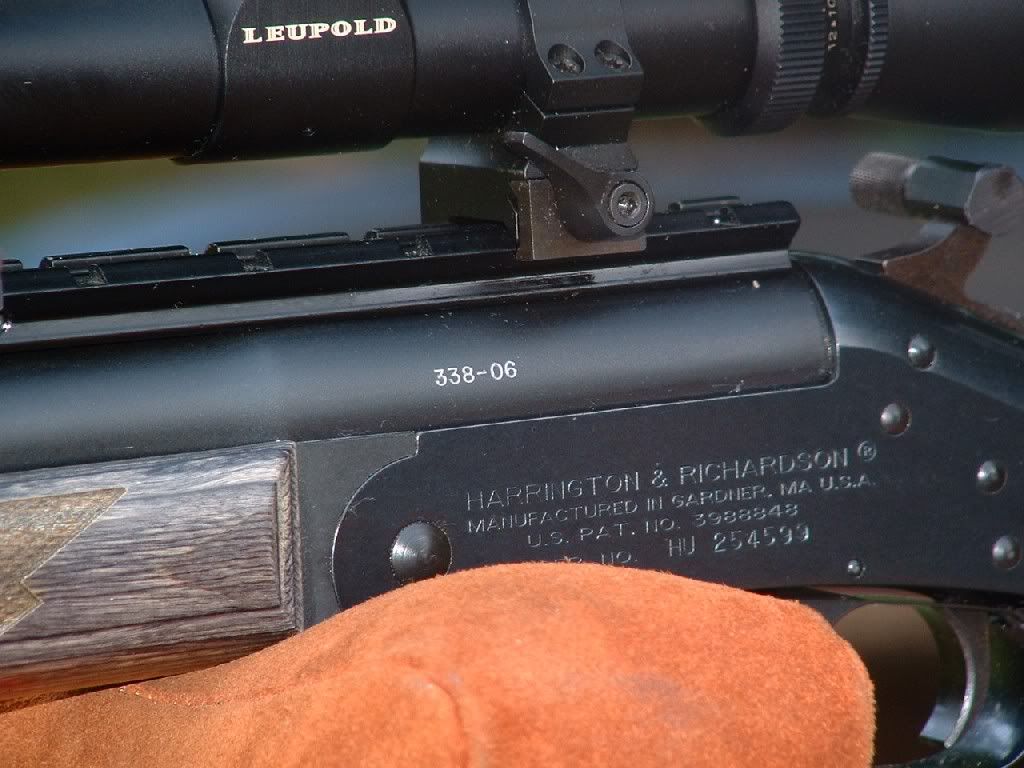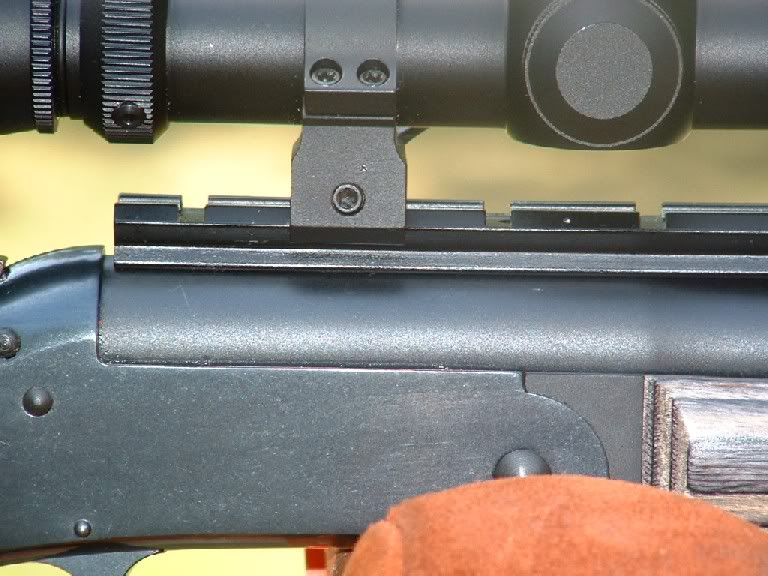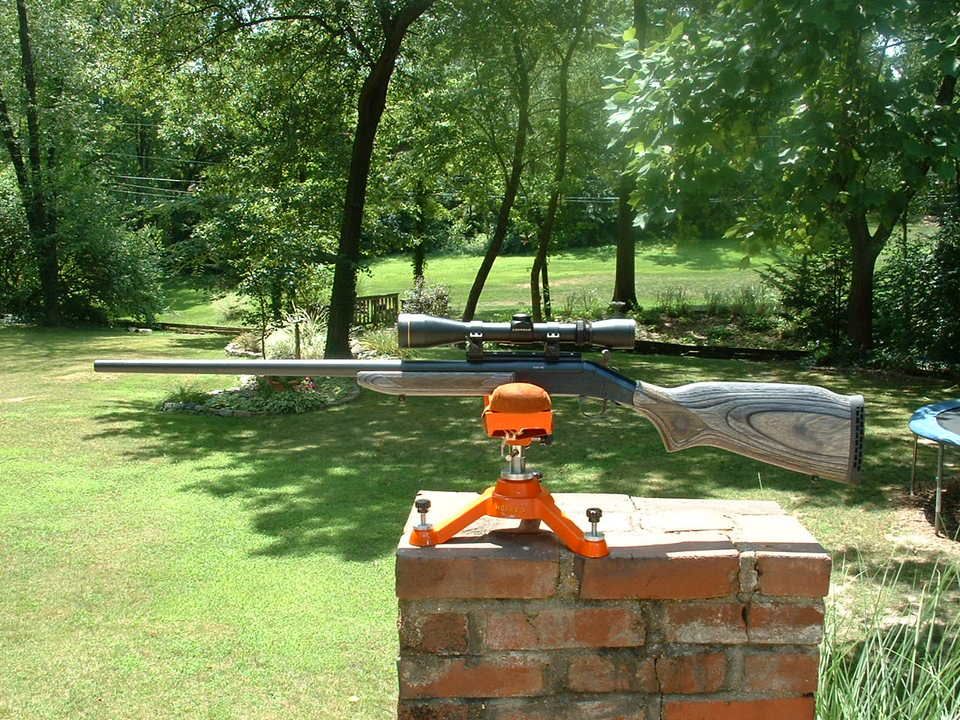 Mac