Discussion Starter
•
#1
•
Here is the beginnings of this shotgun. This is something I enjoy to do. Making a nicer looking and better functioning firearm.
http://www.go2gbo.com/forums/hr-shotguns/two-10g-found-today!!/
I could not refuse it! I picked up a Limbsaver pad too!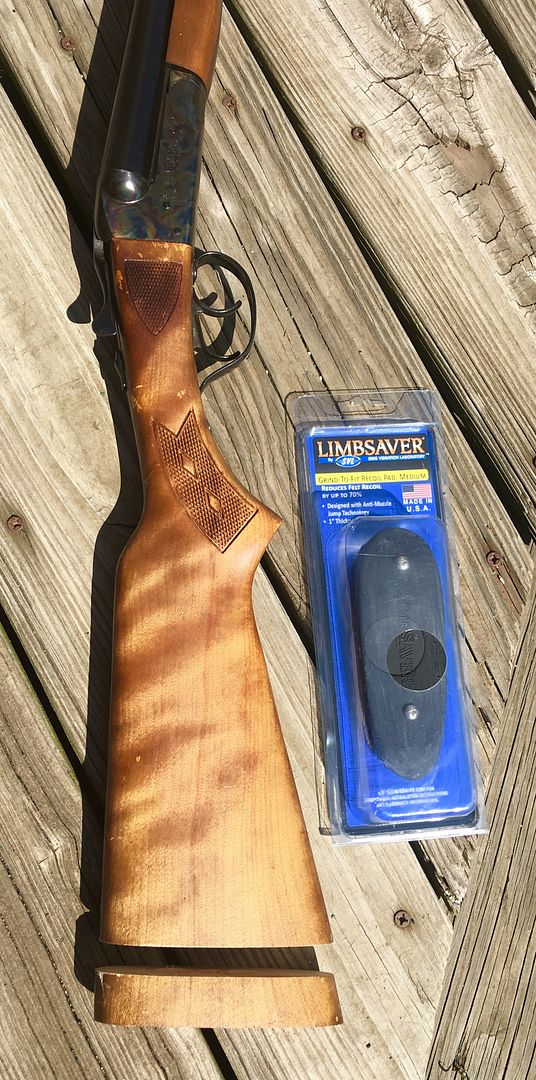 Today using a fine tooth blade and a chop saw, I chopped 1.25" off the butt. I wanted the LOP a lil shorter.
Installing the pad was simple as instaling screws in pad, aligning pad on cut butt and taping screws with hammer to mark locations. Then drill holes and attach pad.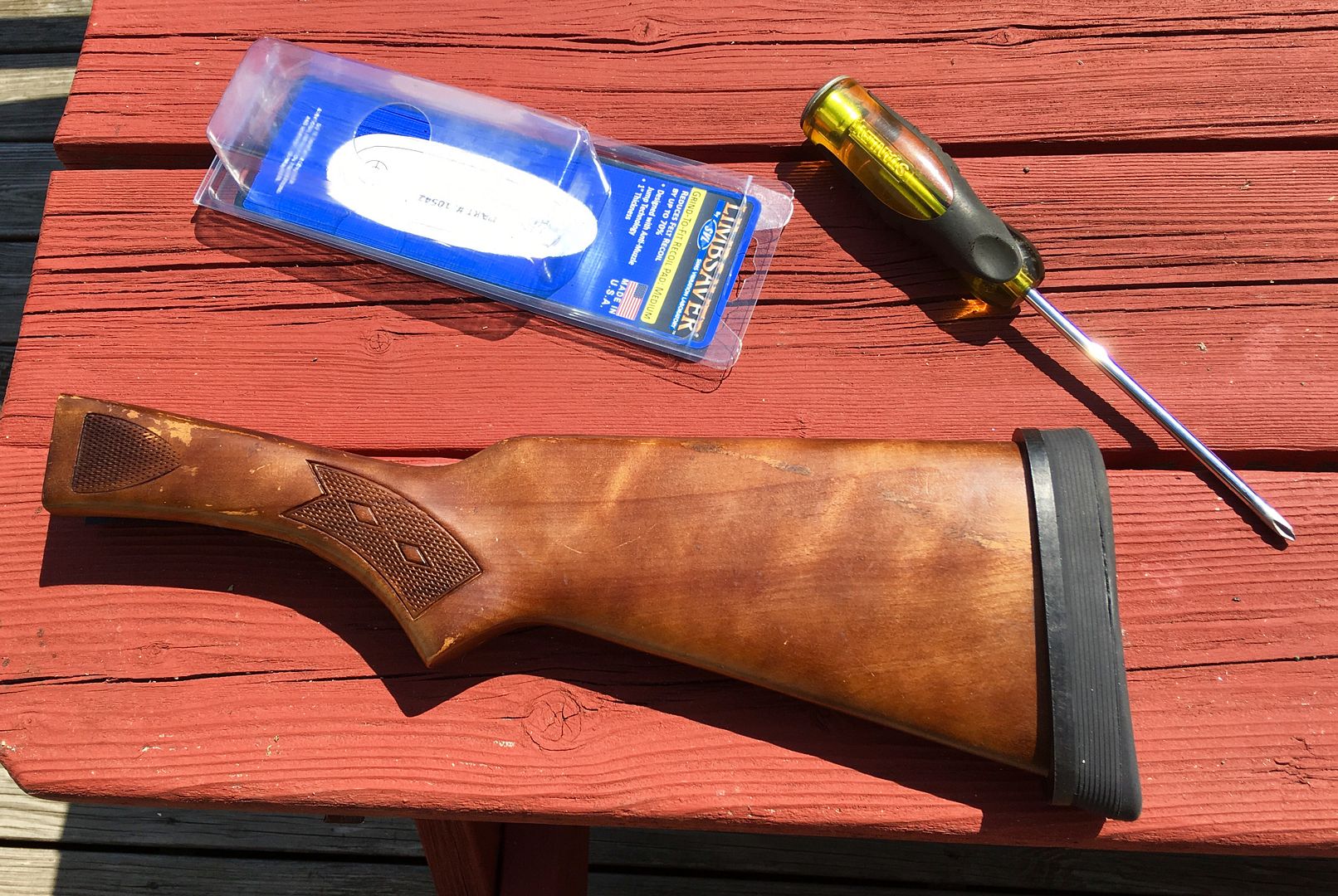 I usually use a jig to grind the pad with a 12" bench sander. But as I was refinishing the wood as well, i just fit the pad to the butt with a 6" disc sander. The pad sands quickly so care must be used not to get ahead of yourself or grind into the wood. Angles must be kept at the heel and toe.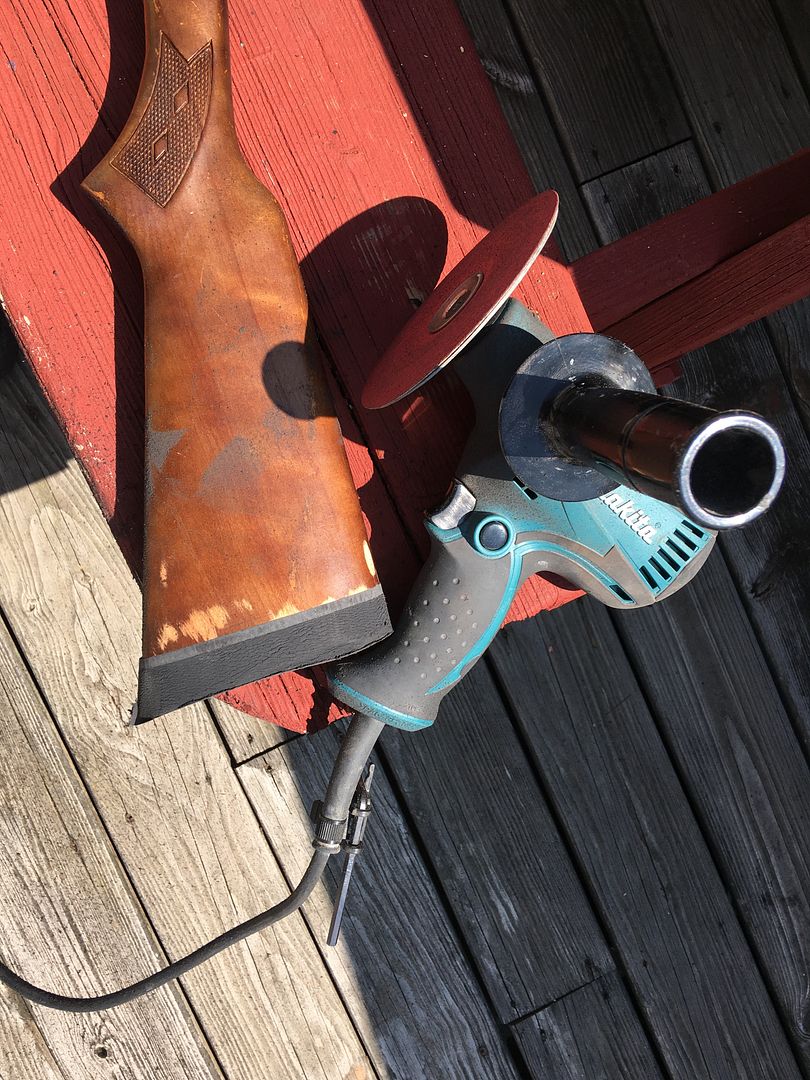 Took about 20 minutes with a 80g pad.
Now the sanding begins... I start removing finish with 100g paper, then 240, the 320 and lastly 600. Once I got to 320 I started whiping down the wood with a damp cheeseclooth. This cleans poors and raises the grain. I call it "whiskering". The stock becomes very, very smooth.
Because this is a Beech/Birch stock its prone to blotchiness because of varing densities within the wood. Minwax makes a additive to help reduce this. I applied it as discribed. One hour later I applied the Spiced Walnut stain. Then allowed it to sit for minute or so and rudded it off/in with another clean cheese clooth.
This dried very quickly in todays heat and I was able to apply the first coat of Tru-Oil finish. This will take a few more days to complete. Ill apply at least three coats maybe as many as six. Depends on how things look as the re finishing continues. I will apply one more coat then remove it with steel wool and apply at least one more.
More pics as I go.
CW