Discussion Starter
•
#1
•
Was scrounging through the plumbing area of my local hardware store late last week and found some 1/4" copper tubing fittings. They seemed like just the ticket for making up a slightly smaller linstock than I have previously been using.... have less than 5 bucks in the entire thing including the oak dowel.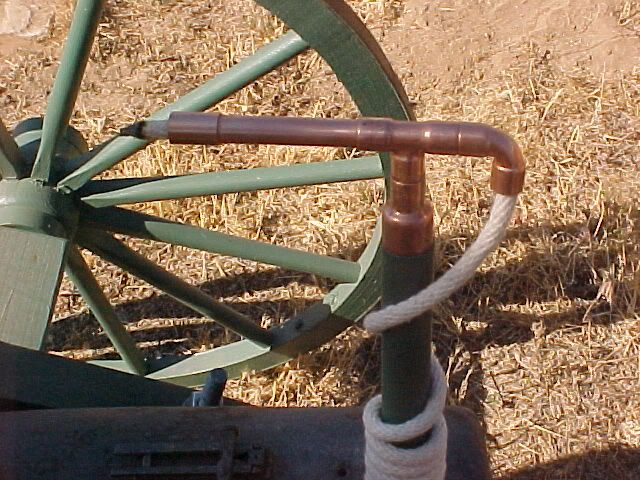 So far I haven't found any 1/4" sash cord without a synthetic fiber core. It's easy enough to pull that core out of the cord when cut to 5 or 6 foot lengths.
Haven't nitrated the cord at all as it seems to smolder along quite well all on its own. It is however "self extinguishing" when it burns down to the copper tubing. Shouldn't blow apart as badly as the 3 strand twisted cotton rope that I had previously been using.... will find out for sure when I touch off a live round.