Discussion Starter
•
#1
•
OK guys.....the new stock for the .204 that you gave me is finished.
I took some pics, and here they are:
The original OEM Handi Rifle in .204 Ruger: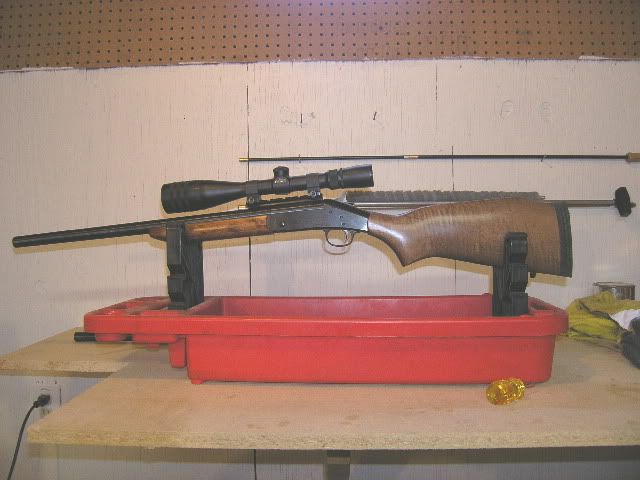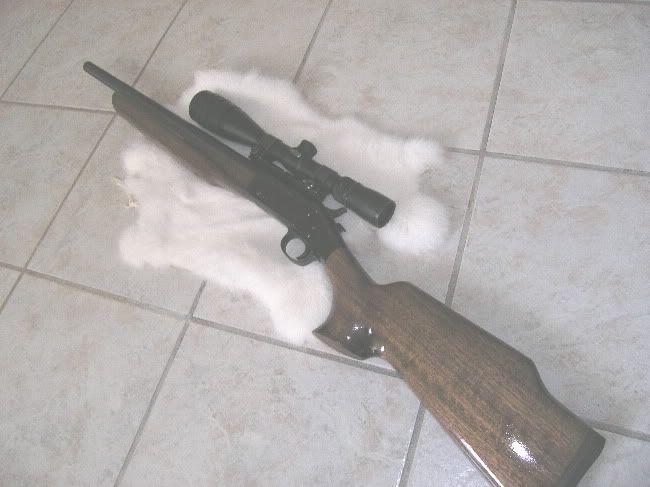 The original stock was actually one of the prettier stocks that I've seen on a Handi. It had some tiger stripping in the grain, and I was kind of struggling with weather or not I wanted to replace it. But I did.
I started with fitting the stock to the reciever. There was approximately 1/8" of excess wood around the area where the wrist sits against the reciever. I sanded this down with 60 grit sandpaper until it almost fit flush. Then I hit it with 100 grit until I had all of the scratches and machining marks out of the wood. I did the same with the forearm stock. I had to fit it to the plastic pivot piece that screws to the end of it. When I had the scratches out, I started "raising the grain". I wet the wood, dried it quickly with a hair drier, then sanded the "fuzzies" down with 220 grit. I probably did this ten or so times, until there were no more fuzzies when I dried it.
After this was complete, I started the staining process using Tung Oil Finish. I probably put around fifteen coats of TOF on, rubbing with 0000 Steel Wool between coats. When the pores were pretty much filled with Tung Oil, I started applying a product that I got from Gunstocks Inc called Linspeed. As far as I can tell, it's just a fast drying Boild Linseed Oil. I think I put three coats of this on, mostley just because I kept ending up with a bunch of crap in my finish. Still have some, but I'm calling it good :grin: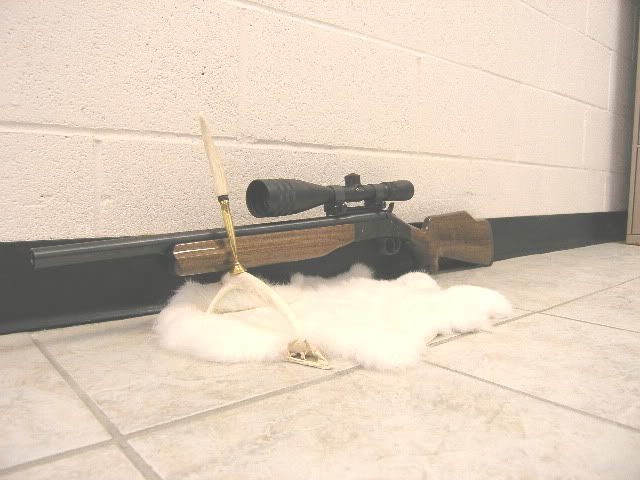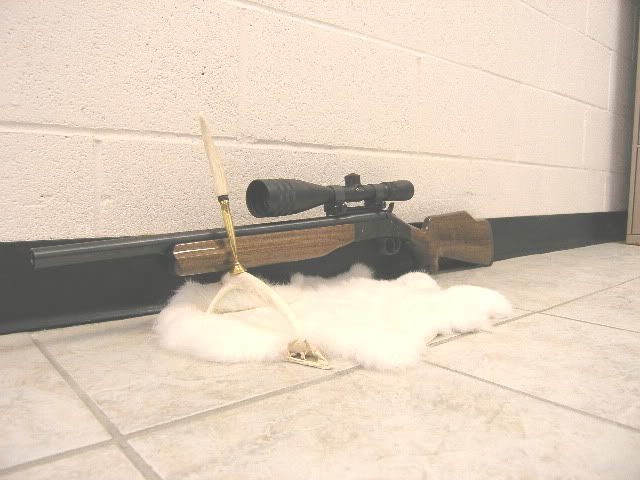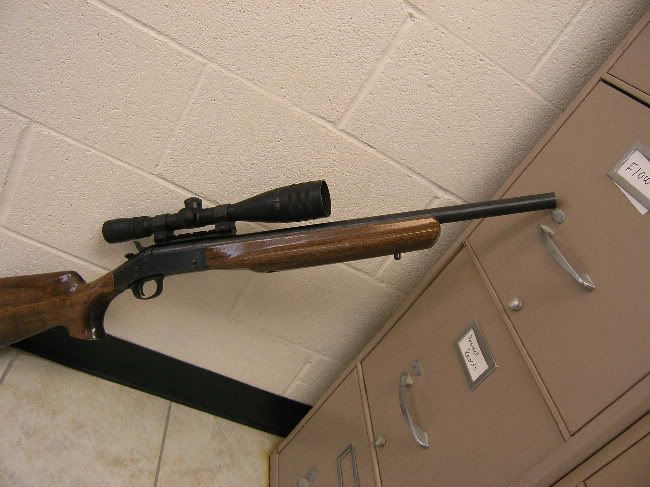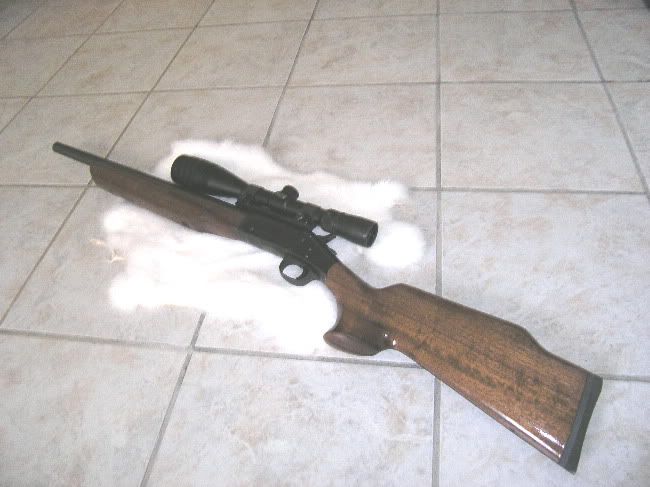 I'd like to thank everyone for giving me the gun. I can't wait to wring it out on a prairie dog town.
I did do a trigger job on it. Didn't require any stoning, just polished the peices, and didn't touch the hammer sear/trigger interface. The trigger is sitting at 2 lbs four ounces now and breaks like a glass rod. Once the Linspeed has had a little more time to cure, I'm going to get it out and do some shooting.
Thanks to Graybeard too for bringing the door prizes. The stock is beautiful.