Discussion Starter
·
#1
·
making the mold halfs flat
Morko in the frame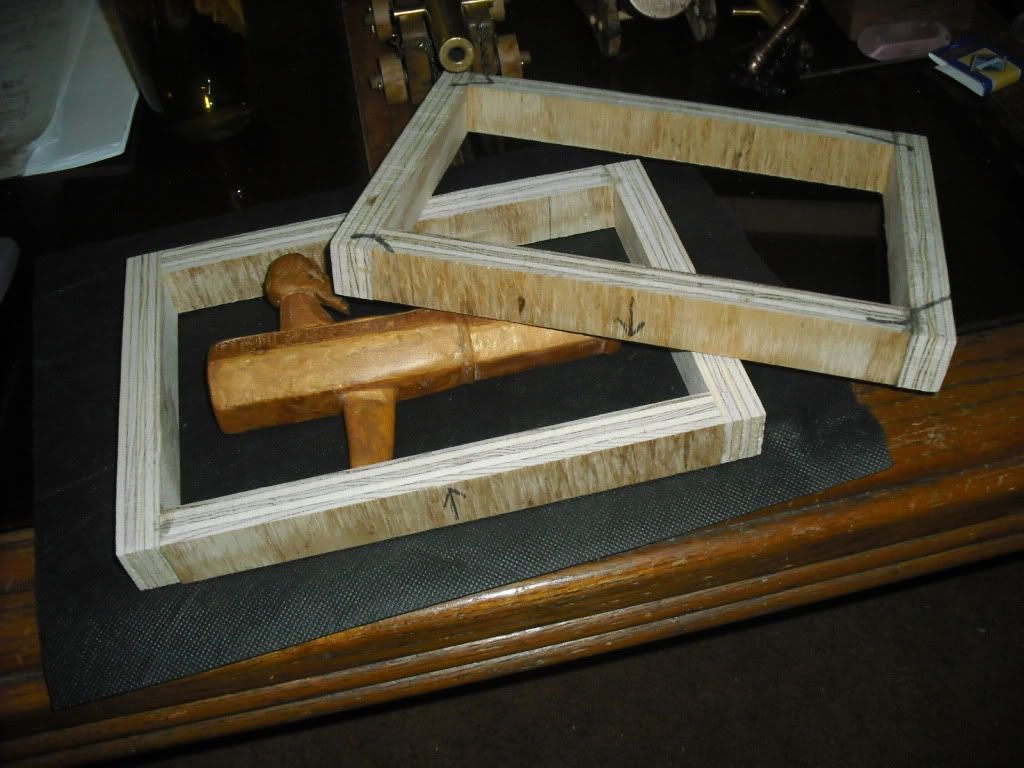 Painting the frame so the silicone doesnt stick .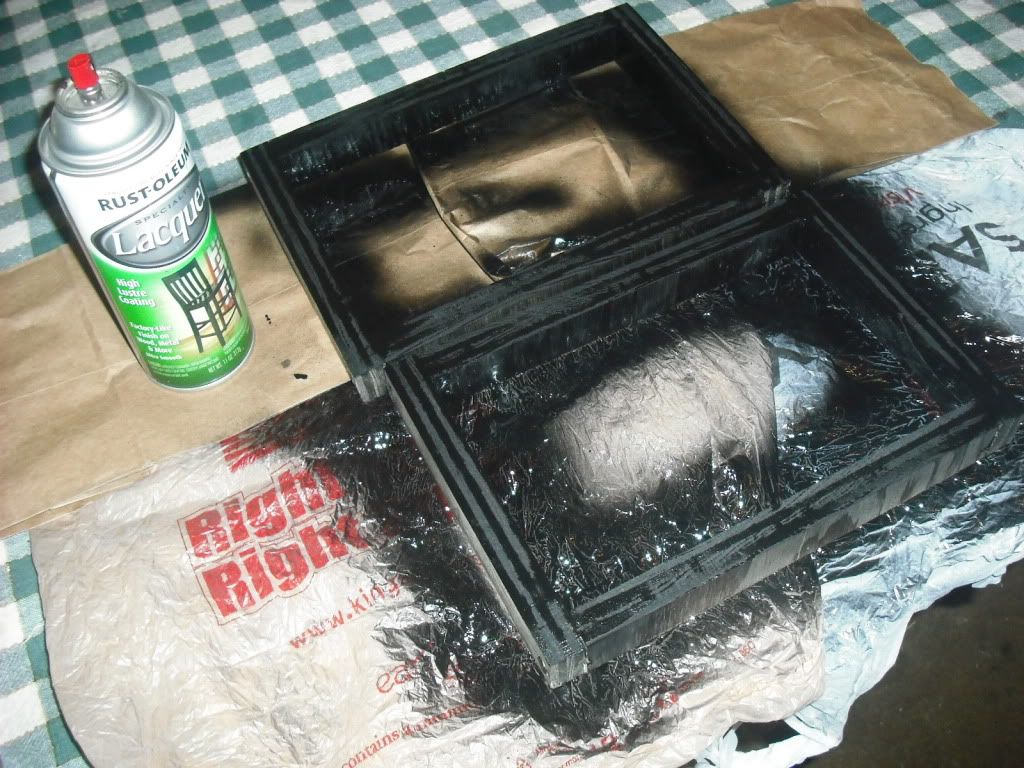 filling the frame with clay
relieving the clay for morko
Morko being sealed into the clay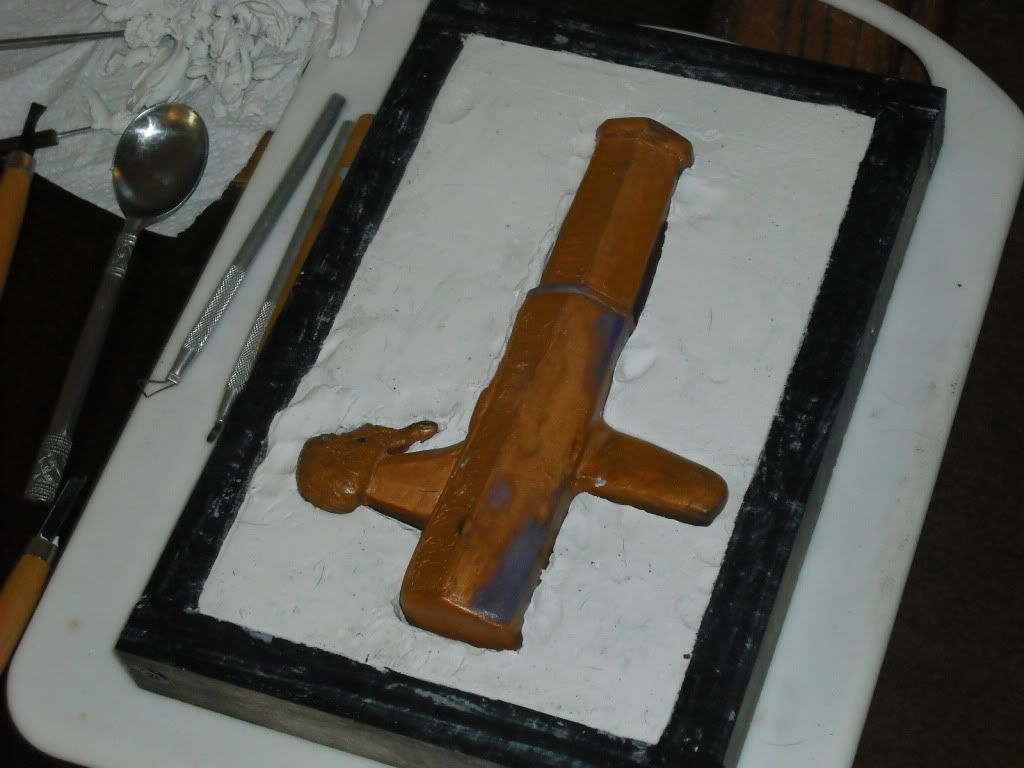 Believe it or not putting the clay in and getting morko in takes ALL DAY to get it right ....And today with fingers crossed I get to see if I got it right ????
I poured the second half of the silicone mold yesterday ......sooo
Is this what you want Tom ?
If it all comes out ok I'll be casting morkos soonish,ish????ish 8)
Gary
ETA The mold halfs must be flat so that with just a kittle vasaline they will seal to not allow 100 dollars worth of silicone to run out all over the kitchen table !
The frames are pianted so the silicone wont go into the pours of the wood and stick .
The clay goes into make a 'plane' or line of seperation , Then morko goes in halfway .
Then ALL the little gaps between the clay and morko are sealed up using dental picks .
I will take photos of the mold parting as soon as I do it . Today sometime
;D