Discussion Starter
•
#1
•
I haven't posted much on here lately because I haven't been able to get out shooting for awhile.
As maybe a few of you remember, I posted a picture of my 223 with a Limbsaver De-Resonator a while back. If you remember, we were all having some fun with the de-resonator. ;D Here is a repeat of that photo.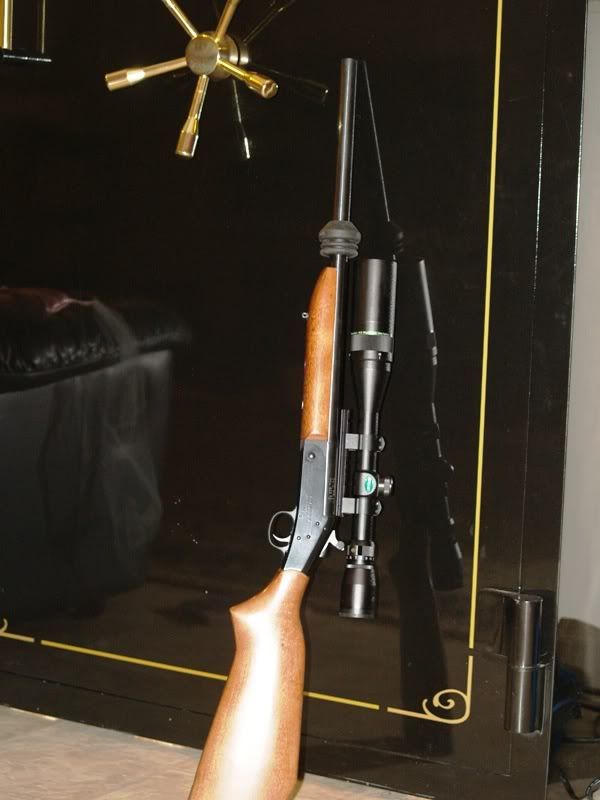 Here is a photo of the gun in my shooting spot. This was pre-De-Resonator.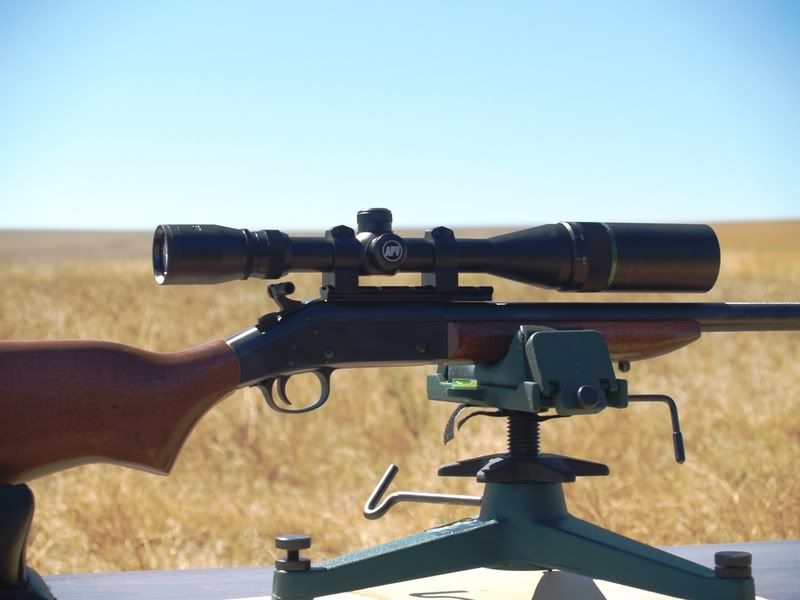 This photo was also taken on a previous outing, but these are the ammos I was shooting today also.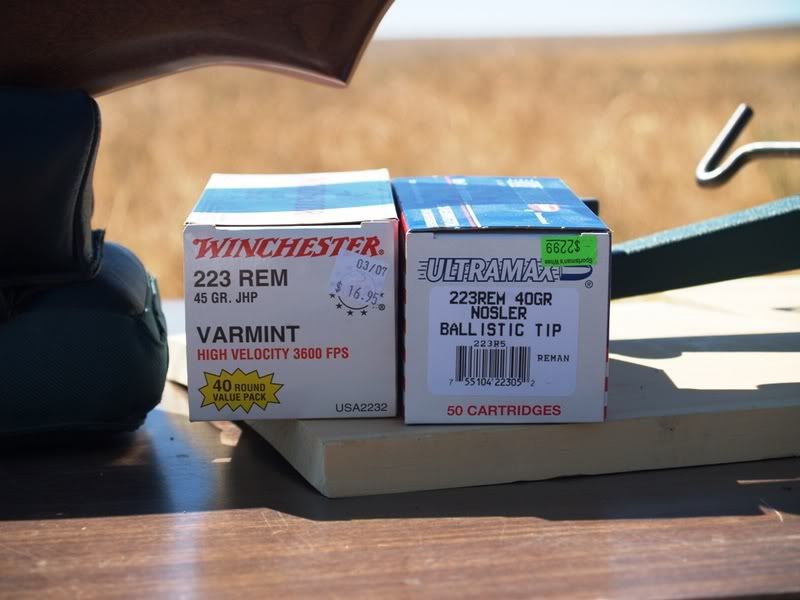 I did a trigger job on the gun and also RTV bedded the forearm per Mac's instructions. I rest on the forearm right where the forearm screw is located. As I have posted on here several times, this gun has shot 1 1/4" groups consistently since the trigger job and RTV bedding. These groups were shot with both the Ultramax and WWB. I am VERY low on the WWB right now. Actually, I have a case of it at my brother's house, but it is all the way across the state.
Will get it at Thanksgiving.
OK, here is the target I shot today. I only had a short period of time, but wanted to see if the de-resonator made any difference. I started off with the de-resonator in the location the above picture shows. I moved it after the first and second group and then left it at that location.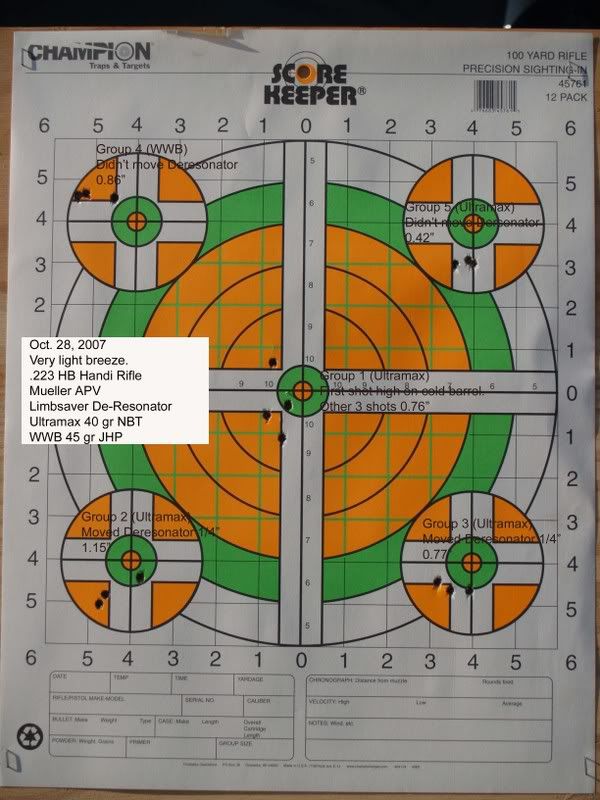 Even though I had poked fun at the guys that said they would not put something that ugly on their gun, I truthfully didn't think the thing would work on my heavy barrel Handi. I did however believe it would work for a lighter barrel gun. But, I must draw the conclusion that it did help. As I said, prior to today 1 1/4" 3-shot groups was the best I could do with this rifle.
Note that Group 4 was shot with WWB. If you look at Groups 3 & 5, those were shot with Ultramax and the De-Resonator in the same location. Those 6 shots go into about 0.85".