Discussion Starter
•
#1
•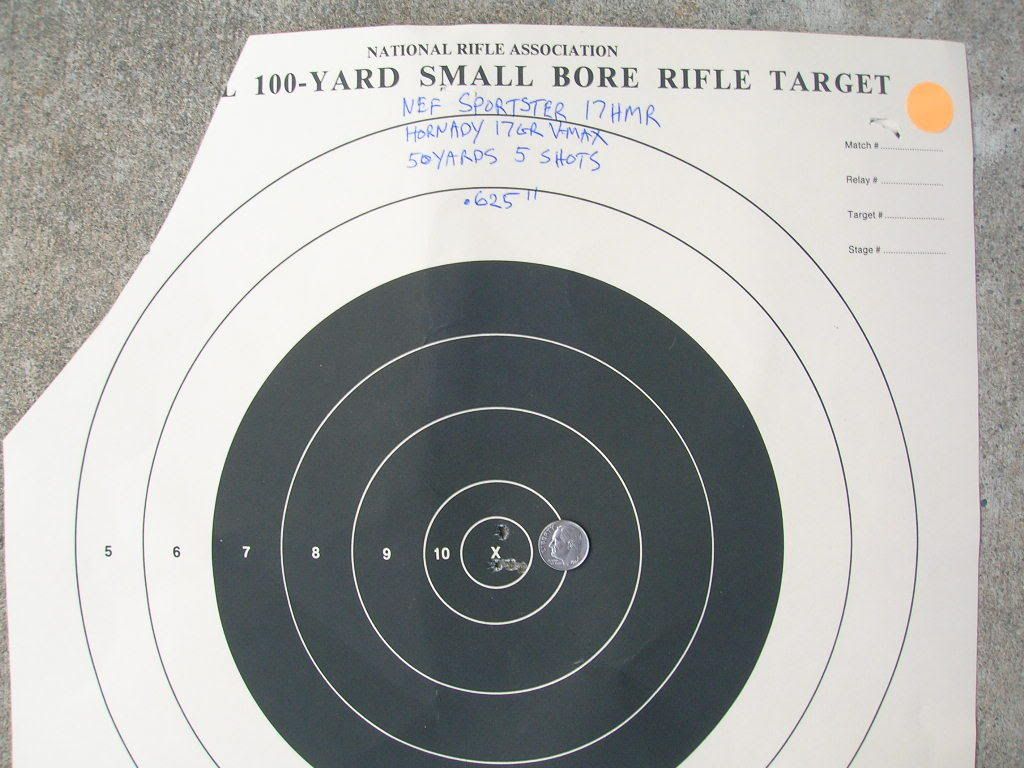 Shot this 5/8" group at 50 yards today. The Santa Anna winds were starting to kick in today.
Shooting at 100 was frustrating. A couple of time I nailed these target dot stickers that are
about the size of a nickel with the first shot at 100 then a gust of wind would come up and
the next shot would be off by 2".I hope the wind is not as bad next weekend. The 17 rimfires
are really wind sensitive. They are still a lot of fun to shoot though!
Robert