Discussion Starter
·
#1
·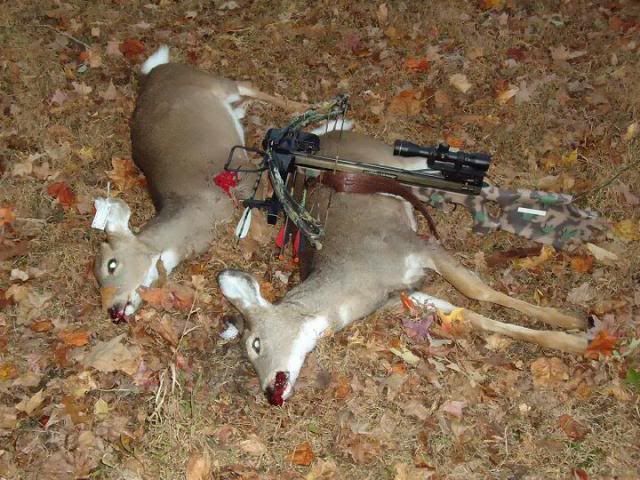 I hunted on NOV 3 at Aberdeen Proving Grounds, Maryland with my buddies who are retired Veterans. My tree stand was approx 20 ft high overlooking an open ambush area within a hardwood forest of oaks, hickorys, hollys, maples, and persimmons. I had good shooting lanes over lower limbs and brush.
At 3PM two young deer approached the open area. When the first one was broadside at approx 20 yards, I aimed just behind the foreleg and launched a bolt from my crossbow. The animal flinched and then wobbled away for less than 15 yards. Then it toppled over. The second deer was nervous but didn't run away into the safety of this vast forest. Instead it walked in a wide circle that brought it nearly straight down from my elevated position. I aimed for the spine and launched my second bolt. The animal collapsed. Blood gushed from its lower chest where the powerful bolt exited the body. This animal also died in less than 10 seconds which is a testimony to modern equipment and good shot placement. First deer turned out to be a button buck but second is a doe. Both are young deer and not mature sized but genuine dinner plate trophies!
We're praising God for this welcome venison!
TR